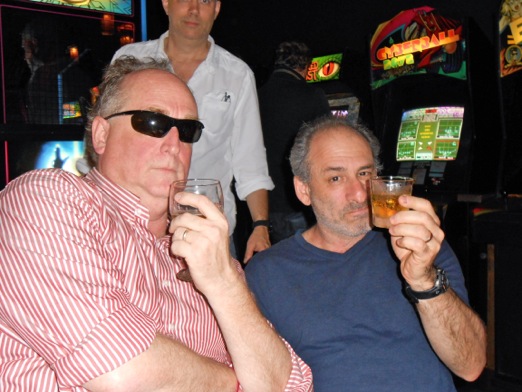 #532
How We are Connected
Kevin has a daughter who was at the same daycare as my eldest son.
Jim and Kevin met through their daughters' gymnastics training.
Peter's son was a year ahead of my eldest at the same daycare, but I had met him years earlier when he was my preferred salesman at Manny's Music. In fact, when my wife and I first went to check out the daycare, Peter just happened to be walking out and gave the place a glowing recommendation.
Racine's son went there with my younger son.
And David, who would arrive later, has a son who went the year between my sons, and another son who is a year younger than my youngest.
Got that?
So, in large part, I have to thank Miss Beth and Manhattan Kids Club for hooking me up with a great bunch of guys. The youngest of these kids is now 13, and the oldest is off to college, which gives you an idea of how long we have been having Dad's Night Out. It's been over ten years as of this writing and more than eighty meetings!